To Drive or not To Drive: the driving debate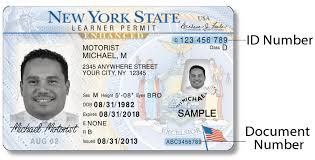 Hang on for a minute...we're trying to find some more stories you might like.
How important is it to have a driver's license? If this question would have been asked to a group of teenagers twenty or thirty years ago, the response would have been overwhelmingly positive in favor of earning that plastic card that symbolized maturity and independence. However, most teenagers today do not think that having a driver's license is important or worth their time at all. Women in Saudi Arabia have just recently been given the right to drive by the government. Prior to the passing of this law, women could not be taught to drive, they could not get their driver's license, and anyone caught driving supervised or not could be severely punished. To the Saudi women, a driver's license means freedom, individuality, and the independence to go wherever they want whenever they want. Often, today's children do not think about what driving really means. They may have parents volunteering to drive everywhere, or maybe they don't want to drive anywhere at all, being content to stay at home and never leave the comfort of their electronic devices or seat in front of the television binging on Netflix. Today's parents play a major role in this modern reality because they treat their children as much younger than they really are, confining them to roles they played when they were little. It may be that  parents refuse to allow their children to get their licenses because they fear for the safety of their child on the road, or fear for the lives of others because they feel their child will be a poor driver. The problem with this mindset is that these children will have grow up with a lack of confidence. Being protected by his parents, the child never learns independence or maturity on the level that will help him to become successful in life. Children have to realize what driving symbolizes, and parents must learn to allow their child to take risks and to take on increased responsibility in order that society can continue its advance forward.