21 Pilots' new album "Trench" takes center stage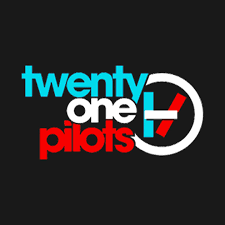 Hang on for a minute...we're trying to find some more stories you might like.
Twenty One Pilots' highly anticipated fifth studio album, Trench, was released earlier last month. Twenty One Pilots is a duo consisting of Joshua Dun and Tyler Joseph. Together, they create music that has no limits. Trench follows their breakthrough album Blurryface, released in 2015. The album explores serious topics including different forms mental illness, as the band has been known to do in previous works. Also recognizable in past works is the band's ability to have several genres of music compacted into one album. The band is known for their cryptic messages within their music as well. Twenty One Pilots is one of the most unique bands of today's generation, and their newest album does not let down.
Alongside Josh Dun's stellar drumming, Tyler Joseph is an extremely talented musician. He can create a song dedicated to his late grandfather but still have it be one of the happiest-sounding songs on the album. With keyboards underlying the tones of the ukulele, and Dun's trumpet, "Legend," the whole package makes you want to dance. Joseph has a way of mixing cheerful music and devastating lyrics and turning it into something beautiful. The track "Neon Gravestones" deals with a very significant topic in today's entertainment industry and Joseph is able to approach it in such a way where I want to listen and hear more. While many artists have begun to touch on topics of mental health, Twenty One Pilots have been for years. Joseph and Dun are able to express their struggles, and fans can relate and understand. They don't treat mental health as a touchy subject, so it's refreshing to hear their music. On this track, Joseph's flow is a clear improvement from his rapping on Blurryface. His words flow smoothly and confidently. Trench also features a song dedicated to Joseph's wife, Jenna. "Smithereens" is a charismatic song about how Tyler would fight anyone for his wife, and lose. This song has aspects of R&B, jazz, and techno. This track, along with a few others off the album, have clear inspiration from fellow alternative band Mutemath. After reimagining five songs off of Blurryface with Mutemath in 2016, the band's lead singer and keyboardist, Paul Meany and Twenty One Pilots have been in close works. "Smithereens" was in fact co-written by Paul Meany. While some fans find this a negative, most enjoy the slight twist on a few tracks. And to many fans' pleasure, many aspects of the band's old music were found on the new album. "Pet Cheetah" and "The Hype" brought the sounds of Blurryface, and the bridge in "Chlorine" reminded many of the band's first album, Twenty One Pilots, which was released in 2009. Joseph and Dun are able to create unique and meaningful music, which is rare to find these days.
Blurryface was well known for the number of cryptic metaphors found within the music, album art, music videos, and social media posts. Trench is no different. Blurryface was a character representing Joseph's insecurities. This storyline was continued into the Trench era. Twenty One Pilots has been praised for its storytelling through this album. Dema is fictional city, which is taken from the dying religion of Zoroastrianism. In the Trench world, Dema is controlled by nine bishops, one of which is Nicolas Bourbaki, who has been revealed to be the real name of Blurryface. The bishops represent Joseph's individual insecurities. Banditos are the group of rebels trying to liberate the bishops. Fans have been able to piece this story together through music videos, social media posts, interviews, and the music itself. Dun and Joseph put so much thought into their work. Only three music videos have come out for Trench so far, so I'm sure there's more to this contemplative story.
No other group can have such a meaningful album full of significant songs, along with a whole storyline. Twenty One Pilots is a one-of-a-kind band that shows no signs of stopping. Trench tells a story of the struggles we all go through. The album features touching songs of doubt, love, and death. While this album may not be my favorite of theirs, it most definitely is a huge success and offers so much to enjoy. I highly suggest you give it a listen.