XC Championship Season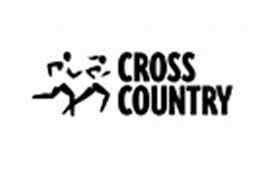 Hang on for a minute...we're trying to find some more stories you might like.
The Orchard Park Cross Country team sent five of its athletes to the state championships in Long Island. Qualifying for states depends on a team or athletes performance in their section championships. Their team has to win for all seven to runners to qualify, and individuals have to get in the top five that doesn't include runners from the winning team. The boys' team took third place at sectionals behind defending champions Clarence, and the new champions Frontier. The girls' team came in second only ten points behind West Seneca West. This was the closest any team has come to ending the West dynasty in the past five years. On the girls' side, the two qualifiers were Marin Bogulski, who was the second place individual behind sophomore phenom Sydney Nowicki from Lockport, and Caitlin O'Rourke, who finished fifth to qualify for the state championships for her second year in a row, which proves that she is one of the best athletes in Section VI. The boys sent three athletes to states. Noah Sayoc was their top finisher, grabbing third place, Jack Heraty took sixth, and Chris Bertola snagged the last states spot with his eighth place finish.
The states course was at Sunken Meadow Park, infamous for two large hills-most notably, Cardiac Hill. "Imagine trying to run up a narrow hill with 100 other kids who try to elbow and push you back down. It's not the steepest hill I've seen, but it's still steep and takes a very long time to get up," is how Jack Heraty described this part of the course. Jack finished 70th in the state, while Noah Sayoc got 60th and Chris Bertola took 80th. When Noah was describing the difference between this meet compared to any other section six meet he said, "It's crazy because Jack only finished ten seconds behind me and any other meet that would only be like three or four places behind me. The competition here was so good that there were ten people between us in a ten-second difference." Cait O'Rourke finished as the 68th best girl in the state, but she thought there was more to her experience than just the race. She described how the relationship changes among the individual qualifiers from the section by saying, "These girls change from being the people who you only want to beat to becoming some kind of unofficial team to represent Section VI. We still are super competitive with each other, but now you hope to see them succeed more than usual." Marin Bogulski joined cross country for the first time this year after doing swim for her first two years, and she finished 74th at her first state championship. She said that it was not her best race, but getting to this level of competition in her first season was an incredible accomplishment, and she plans on coming back even better for this meet next year. Despite sending these five athletes this year, Coach Dave Wert wants more next year. Next year OPXC will try to send the full guys' and girls' sectionals team by winning the section.