Fear Dem Oats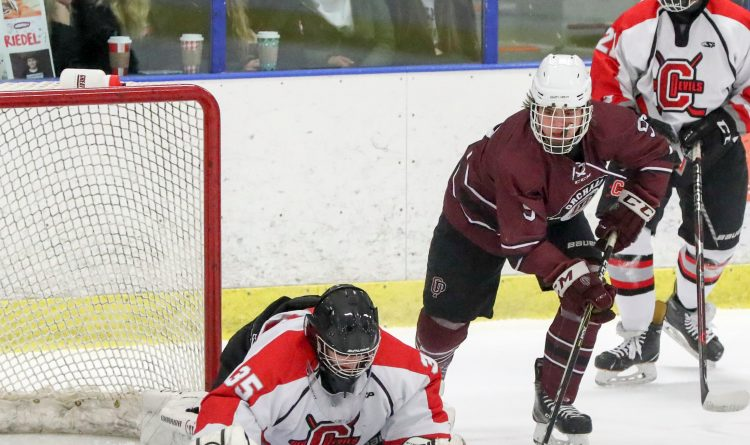 Zachary Mecca, Staff reporter
December 6, 2018
The Orchard Park High School Varsity Federation Hockey is looking to pick up where they left off from last season. The Fed team lost to Niagara -Wheatfield in the section semi-finals 3-0. There were some highs in the season, specifically the big win against second place Niagara Wheatfield earlier in the season and the even bigger win against first place Williamsville North to record their only loss on the year.
The Quakers are returning nine players from last season, generating an extremely young team compared to last year. With only four seniors on the active roster, opportunities have opened up for two freshman  who are expected to see a decent amount of ice time. Offense is expected to come from junior forwards Bryson Miller, Jack Kinsman, and Ryan Licursi, along with Seniors Kyle Flynn and Zach Mecca, and sophomore Owen Hughes. The back end will be locked down by senior three-year defenseman Kyle O'Brien, junior Aiden Jones, and sophomore Joey Redlinski. Junior goaltender Ryan Albert will be in the crease for majority of the games.
When asking Coach Steve Ferrentino about his thoughts on the upcoming season, he said, "Last year we got to the semi-finals, and this year we want to take a step further and make it to the section championship game at the KeyBank Center." Returning Junior forward Jack Kinsman said, "It's going to be a really fun season. We have a lot of talent and speed for a young team." Senior defensemen Kyle O'brien said " The speed will be a key factor in winning games, as well the defense and the goalie being in sync to lock down our zone."
The Fed team opened their season with a win at the Northtowns Center against the Clarence Red Devils,  followed by their home opener on Friday at Leisure Rinks against Niagara Wheatfield. The team headed out to New York City for two games in two days.