So Who is Actually Running for President in 2020?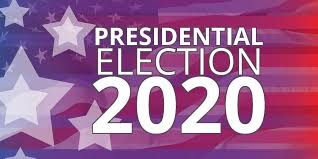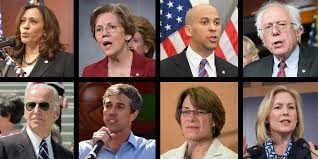 Boy, is this a time of excitement for all the political junkies out there! As the 2020 presidential election inches closer by the day, candidates continue to add their names to the long list of individuals seeking a path to the White House. Although it will be hard to beat the drama, division, and downright craziness of the 2016 election, some of those who have announced their campaign for presidency certainly have the potential to give the previous election a run for its money.
To begin with the Republican candidates, or better said, candidate, is President Trump. Looking to continue in his current position for a second term, he will most likely end up with the Republican nomination, unless he is challenged by a member of his own party in the primaries and somehow loses. However, most would probably say that this is very unlikely, and Trump will presumably appear on the ballot in the Republican slot.
And now, the far larger and perhaps more interesting group: the Democrats running for President.
It only seems appropriate to start with a fan-favorite and arguably the most popular individual (so-far) on the Democrat side. This is, of course, Vermont Senator Bernie Sanders. The senator made a big splash in the 2016 election; however, he was unable to secure his position as the Democratic candidate. Favored by younger generations of voters, Sanders is running on the notions of universal healthcare and economic equality. These ideas helped Sanders to gain momentum in the previous election, but with more Democrats adopting these so-called democratic socialist ideas, he will likely have stiffer competition in the 2020 election.
Another candidate, relatively similar to Bernie Sanders in terms of policy, is Senator Kamala Harris. Harris is currently serving her first term in the Senate representing the state of California. Before she was elected Senator, Harris served as California's attorney general, and prior to that, Harris was the district attorney of San Francisco. She has faced significant opposition from Republicans for her role in the investigation of Brett Kavanaugh prior to his admission to the Supreme Court. Nevertheless, she is a second favorite among the Democrats.
Senator Elizabeth Warren of Massachusetts is another popular candidate for the Democrats. Warren received significant backlash after she claimed that she had Native American heritage, only to reveal through DNA testing that she was 1/1024 Cherokee. Though she has apologized to the Cherokee Nation, Warren's scandal could negatively affect her path to the White House. In terms of policy, the Senator has adopted some of Sanders's democratic-socialist concepts on healthcare, economics, and big-business, making her a major opponent of Republicans.
Next is the Senator from New Jersey, Cory Booker. Although well known, Booker doesn't have much support compared to some of his opponents. As of now, it looks like Senator Booker will not have the momentum needed to compete with his fellow Democratic candidates like Sanders, Harris, and Warren.
Kirsten Gillibrand, a senator from New York, has also added her name into the pool of candidates for the Democratic nomination. Gillibrand has received some support; however, like Booker, many doubt that she will be able to outshine her counterparts. Gillibrand supports a wide variety of issues such as lowering the cost of healthcare, decreasing gender and economic inequalities, and making stronger policies against sexual assault.
The Senator from Minnesota, Amy Klobuchar, announced her campaign for presidency earlier in February. Klobuchar is certainly nowhere close to being as popular as other candidates, and many believe that she will not end up winning the nomination for her party.
The last really significant person who has revealed his plan to run for President is the former Housing and and Urban Development Secretary, Julian Castro. Castro has served as the mayor of San Antonio for the past five years, and he held a position in the Obama administration. Castro is not the least popular of the Democrat bunch, but he is also not the most popular. He will most likely end up without his party's nomination.
As with every election, there are people running who have a very slim chance of actually winning. For 2020, there are already quite a few Democrats who have assumed this position. This includes Marianne Williamson, a friend of Oprah's; South Bend, Indiana mayor, Pete Buttigieg; Andrew Yang, an entrepreneur running on the idea that all Americans should have a $1,000 monthly income; John Delaney, a former representative from Maryland; and Tulsi Gabbard, a congresswoman from Hawaii. It is hard to believe that any of these people will actually have a real chance at winning the Democratic nomination over individuals like Senator Warren or Senator Sanders.
Although he has yet to announce it, former vice president Joe Biden is certainly a favorite for Democrats. If he decides to run, there is a real possibility that he could be the one facing Trump for the 2020 election.
Beto O'Rourke, who almost pulled off a major upset in Texas after nearly beating Ted Cruz in the Senate race, is currently in the same position as Biden.
Howard Schultz, the former CEO of Starbucks, has also commented that he may run for president as an independent. More moderate in his ideology, Schultz is against running as either a Republican or Democrat.
Even though it is way before the election, it seems as though some candidates have a much larger chance at winning the nomination for the Democrat Party than others. This being said, the previous 2016 election taught Americans that polls and political analysis really cannot determine what election outcomes will be.
About the Writer
Abbey Black, Editor- in - Chief
Hi! My name is Abbey Black, and I am the Editor in Chief of The Voice. I joined The Voice at the beginning of my junior year when I became a News and Opinion...