Woodstock 2019: What to Know (Update April 29, 2019)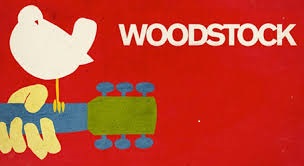 UPDATE: There is a controversy surrounding Woodstock!  According to the USA Today, "a spokesperson for Woodstock 50's financial partner says the Woodstock 50 festival has been canceled. But organizers for the 2019 Woodstock festival say this is false and the concert will be held."   "Woodstock 50 vehemently denies the festival's cancellation and legal remedy will (be) sought," a statement from Woodstock 50 said. (via USA Today).  When more is learned, it will be updated.
Woodstock 50 Confirmed Cancelled
On Monday, it was revealed by one of the festival's main investors that the anniversary concert festival was cancelled. "…we don't believe the production of the festival can be executed as an event worthy of the Woodstock Brand name while also ensuring the health and safety of the artists, partners, and attendees. As a result and after careful consideration, Dentsu Aegis Network's Amplifi Live, a partner of Woodstock 50, has decided to cancel the festival. As difficult as it is, we believe this is the most prudent decision for all parties involved," said Dentsu in a statement (Source: Rolling Stone).
ORIGINAL STORY:
Woodstock is back! The iconic concert festival first occurred in August 1969, in Bethel, New York with 400,000 attendees. Notable acts included Jimi Hendrix, The Who, Santana, Janis Joplin, and the Grateful Dead. It was inspired by women's and civil rights movements, along with anti-war movements. Woodstock's core purpose was for fans to enjoy "three days of peace and music." It became a historical event in pop culture.
For its 30th anniversary, a concert festival was hosted in Rome, New York in 1999. It's been branded as "the day the 90s died" due to the chaos that occurred during and after. Crowds were much larger than expected, and poor scheduling didn't help. The event ended in a riot. Co-founder and producer of the Woodstock festival, Michael Lang, told Rolling Stone, "Woodstock '99 was just a musical experience with no social significance; it was just a big party. With this one, we're going back to our roots and our original intent. And this time around, we'll have control of everything."
The festival's 50th anniversary will be celebrated in Watkins Glen, New York from August 16-18 this year. Many fear for a repeat of Woodstock '99, but Lang promises improvements. "There will be "glamping (glamorous camping)" tents and stuff like that," he says. "There will be those types of experiences in various forms where there's a real bed, and there's a chair to sit in and a light bulb. There will also be easier access to portable toilets."
The festival will be much more than just concerts. Lang says Woodstock 50 would be "three days of memorable experiences. [It] will include live performances from prominent and emerging artists spanning multiple genres and decades, and TED-style talks from leading futurists and retro-tech experts."
He also falls back on the original meaning behind Woodstock. "Woodstock, in its original incarnation, was really about social change and activism, and that's a model that we're bringing back to this festival. It's a gathering for fun and for excitement and for experiences and to create community, but it's also about instilling kind of an energy back into young people to make their voices heard, make their votes heard."
This year, he promises "hip-hop and rock and some pop and some of the legacy bands from the original festival." According to Rolling Stone, original Woodstock performers Santana, John Fogerty (of Creedence Clearwater Revival), Dead and Company (featuring John Mayer and The Grateful Dead members), John Sebastian, Country Joe McDonald, Canned Heat and Hot Tuna will preform.
This year's official line-up includes:
Day 1 : The Killers, Miley Cyrus, Santana, The Lumineers, The Raconteurs, Robert Plant, John Fogerty, Nathaniel Rateliff and the Night Sweats, Run the Jewels, The Head and the Heart, Maggie Rogers, Michael Franti & Spearhead, Anderson East, Princess Nokia, John Sebastian
Day 2 : Dead and Company, Chance the Rapper, Black Keys, Sturgill Simpson, Greta Van Fleet, Portugal. The Man, Leon Bridges, Gary Clark Jr., Edward Sharpe & The Magnetic Zeroes, Dawes, Margo Price, Country Joe and the Fish, Rival Sons, Emily King, Soccer Mommy, Taylor Bennett
Day 3 : Jay-Z, Imagine Dragons, Halsey, Cage The Elephant, Brandi Carlile, Janelle Monae, Young The Giant, Courtney Barnett, Common, Vince Staples, Judah and the Lion, Earl Sweatshirt, Boygenius, the Zombies, Canned Heat, Hot Tuna, Pussy Riot, Cherry Glazerr
Tickets go on sale April 22, 2019. Visit the website for more information: https://www.woodstock.com/