This season isn't over yet-Orchard Park boys' soccer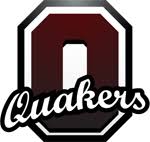 Ben Ratajczak, Staff reporter
October 25, 2019
Soccer has forever been one of the largest growing and most popular sports in the world due to its presence in the foreign nations. Now, it is greatly increasing its popularity within the United States and in the younger generations growing up. Zac Poloncarz is a two year varsity player and starter as a senior on the Orchard Park boys' soccer team and has been playing organized soccer since he was in middle school. He is a very important role player on the team being a wing by creating chances for other players and himself to score and help all of his players around him. 
Being on the field for every practice and a majority of each eighty minute game, Poloncarz shows great dedication and work ethic to improve for his team's success. Even his teammates and coaches all approve of this and it shows due to his playing time and ability to perform successfully in each game. He may not be a leading goal scorer on the team but his stat line is usually positive due to assists with some goals along his visible physicality and hustle to play good defence each time down the field. He is a great presence to have on the team due to his continued focus to improve on three teams including the Orchard Park 19u Travel team and the Olympic Development Program(ODP).
BR: For Orchard Park Soccer, your team is coming off of a loss in the playoffs against Williamsville North after a heartbreaking miss in a shootout. How do you expect the team to perform in this season following that? 
ZP: I expect that we will definitely beat Lockport in the first round and if they face Clarence in the semi finals they would be able to win the section title. We are a much better team than last year.
BR: What are the key areas for the team to perform best each game you guys play to take you into the playoffs? 
ZP: The midfield and the defense have to show up every game to be able to be successful in the playoff run. The offense does need to be more productive because the defence always shows up every game.
BR: What do you think should the Coaches focus on most to get your team ready for your Wednesday's playoff game against Lockport?
ZP: The coaches need to get a working formation for the team and be smarter with substitutions of players off the bench.
BR: Are you expecting to win this game coming up to move on to the next round?
ZP: Yes, one hundred percent, we don't know how they play because they are in the league below us but it should be a definite win if we play well.
BR: What is most important for your team to do to get a win on Wednesday and how should you prepare for it?
ZP: We need to maintain possession of the ball for a majority of the game like we have been doing and we just need to finish more when we get chances at the net.
BR: What were some of the biggest losses in players due to senior year last year and the new talent this year make up for those losses?
ZP: Our goalie, Mike Mosey, has been the biggest loss due to his talent in the net; however, our new goalie Alex Ryczek is a junior and has done a great job in filling the previous player's role.
BR: If moving on by beating Lockport, who will end up as the toughest opponents you will face in the rest of the playoffs? 
ZP: Clarence will be the toughest to face in semifinals and they are one of the best ranked teams in New York State.
BR: Can you describe the chemistry between your team now and the team last year and how that will help you all moving on?
ZP: Our chemistry this year is a lot better than last year because they are passing more often and better compared to multiple players who always wanted the ball for themselves last year.
BR: For more personal soccer questions, how does this team compare to any other teams you are on like travel or club teams?
ZP: It's better playing with the guys on the school team because of the connections between us due to being able to see and know each other every day.
BR: Are there any personal rituals or superstitions you do that are very important to you each and every game?
ZP: No there aren't any that I believe in to help me in each game.
BR: Are there any other traditions you and your teams have to improve on chemistry and have some fun together? 
ZP: The team wears old field hockey skirts to school along with getting team haircuts for the playoffs.
BR: Have you considered your future plans to play soccer in college or anywhere else moving on past high school? 
ZP: Yes, I am planning on playing somewhere in college but I don't know where yet.
With the soccer season almost over for Orchard Park, Zac Poloncarz,  looks to win it all this year in his last hopes while being a senior. Yesterday the team defeated Lockport by a score of 2-1, and will be taking on Clarence at 7:30 on Monday in Clarence. It is going to be a very important run for this team over the next couple weeks, and a large attendance would help motivate them a lot after last year's loss in the first round. Poloncarz does hope to keep playing in the future and in college, but it is very important to him that they win this year.  He will worry about the future after they win.