A Coach's Perspective: Ms. Rabener on the Double Powderpuff Win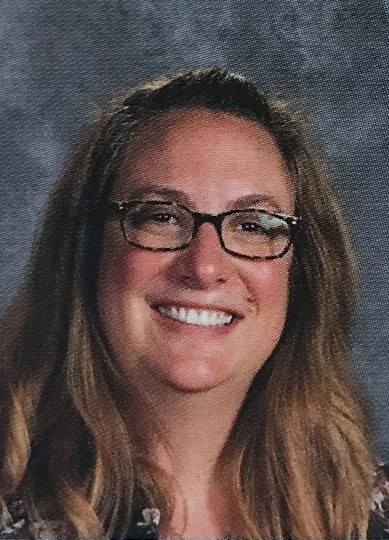 Cassie Fowler, Staff Reporter
October 25, 2019
Veteran Powderpuff coach Ms. Rabener was very excited after this year's team win, which marked only the second time in school history the girls have won as juniors and seniors. After playing on her squad for both wins with the team, I met with Ms. Rabener in school last week, to reflect on this year's team, look ahead for next year's go-around, and talk about the impact of Powderpuff in different aspects of her life.
CF: How long have you been a Powderpuff coach?
MR: I've done it at least five or six different times, and I've coached juniors and seniors.
CF:Do the teams and coaches always loop from junior to senior year?
MR: No, we actually just started doing that this year, and it was awesome!
CF:What is your favorite thing about being a Powderpuff coach?
MR: I enjoy working with the girls and getting to see another side of the kids. Overall, it's so much fun when we get competitive and we get really into it.
CF:Were there any differences between our team and past teams that stood out to you right away?
MR: That's kind of hard because we had this team for two years, but the thing that I liked about it was that I knew a lot of the girls better and we [the coaches] knew our lines better, so it was easier to plan and get going, whereas in past years you're constantly trying to learn who the kids are, put them in positions and find and what works for the team.
CF:How did you feel after last year's win?
MR: Super excited. We were a little frustrated with the refs, as always, but it was super cool and a lot of fun. I also think it's easier coaching the juniors because it's less pressure to win, so that made it easier, whereas this year with the seniors it felt like we had to win.
CF:Did you (or any other coaches) predict our win, or were you surprised?
MR: In the beginning, no, but as we got into it we thought you girls would win. It was a very exciting game.
CF:Did last year's win impact your plan going into this year?
MR: Not really; it definitely added pressure because we felt like we had to win to prove ourselves, but honestly it was easier in some ways. We knew a lot of our lines already and a lot of the girls, and I feel like you girls, too, were happier and understood the game more. It most ways it was easier.
CF:Was there any point this season that you were worried about a loss?
MR: When we started getting a lot of penalties, yes, we were nervous. Once we started stopping them again, I felt a lot more comfortable. 
CF:What will you take from the experience coaching our team into next year's team?
MR: Well, we have juniors again so you kind of have to start over. You have to learn all the girls and have more tryouts and learn what's best for the team. With juniors you can't just start the second day with plays, you have to figure it out.
CF:What was it like sharing a room with one of our officials?
MR: We always just make it fun; he'll tease me and I'll tease him, but to be honest it's nice sharing some of the bribes with him. It's meant to be fun, and we keep it fun.
CF:Does Powderpuff coaching impact your teaching? How?
MR: Absolutely, I think building relationships with students is very important. Obviously you have to have that level of respect, but having a good relationship is very important, and a lot of times, you get that with Powderpuff. I do a lot of stuff; I chaperone sports and dances because I like getting to know you guys and seeing you outside the classroom, especially if my class isn't your best subject, I can see you in different ways.
Ms. Rabener is just as excited for next year's game, and trying to continue her winning streak should be challenging. The coaches have their work cut out for them as the upcoming seniors are pumped and will be ready to defeat. It should be fun! See you next fall at the annual Powderpuff game!