Cross Country championships preview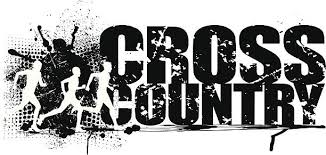 Jason Kincaid, Sports editor
November 1, 2019
Hang on for a minute...we're trying to find some more stories you might like.
The ECICs meet at East Aurora High School gave a great preview for the Section VI championships coming up on November 8. The overall meet champion, Pioneer's Brody Jones, now has a great mental advantage for the class B championships but still has his work cut out for him. His teammate Jerad Hediger, and West Seneca East's Vinny Pagliaccio are also in strong contention for the individual title. For the Class B team race it seems to be a showdown between Pioneer and East Aurora, but it was Pioneer taking the ECIC title. The class A race is going to be much more interesting, with many more teams and individuals going for the title. To start, we have the ECIC class A champion Zack Winnicki from Lancaster who, despite being the current class A leader, is not the clear favorite. Hoping to take down Zack are Orchard Park athletes Jack Heraty and Chris Bertola, along with Frontier's Josh Peron and Brian Gleason. The team race is extremely close with only 13 points separating the top 4 teams at ECICs. Clarence took the win, just barely ahead of 2nd place Orchard Park, third place Frontier, and fourth place Lancaster.
The girls' Class A race seems more pre-decided, but anything can still happen. Lockport's Sydney Nowicki is a clear favorite over the other individual contenders. Maya Lasker from Lancaster and Orchard Park's Marin Bogulski and Noel Barllete are looking to change that. With a 40-point win over Clarence at the ECICs meet, Orchard Park is in the driver's seat to win the section. Class B is more of the same with last years champion, Meghan Mclaughlin looking to repeat. Meghan's team East Aurora is also most likely to repeat as champion for what feels like the 20th year in a row.