Can Orchard Park win it all? UPDATE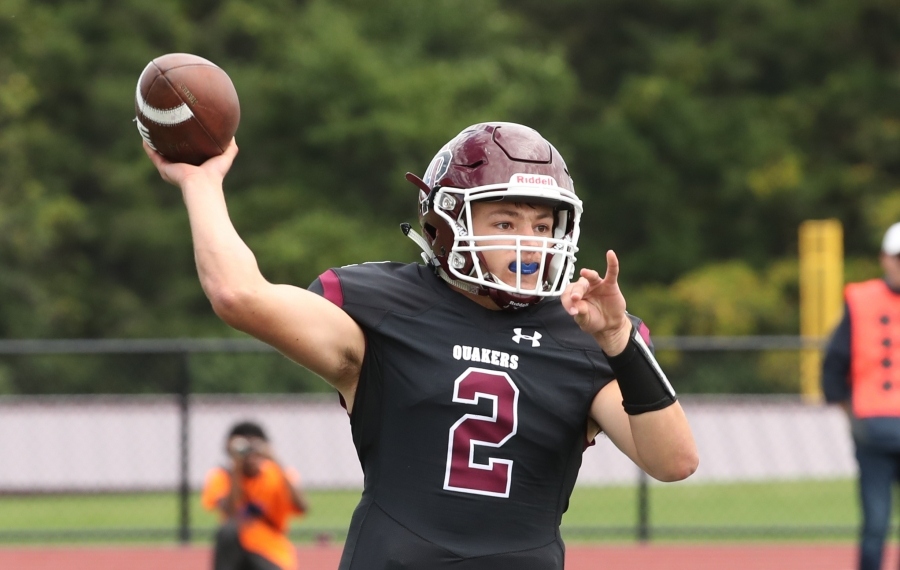 Chad Gloss, Staff reporter
November 7, 2019
Going into the Sectional Final game against Lancaster, the Orchard Park Quakers are 8-1 after a 21-14 victory over Bennett Friday Nnght.  The Quakers and the Legends faced off week five and the Quakers came back from a 20-7 deficit to win 21-20.  

"I believe that OP can win a section based on their good mentality on offense and defense."  said freshman Luke Prince.

People doubted Orchard Park throughout the season, but they have been proving everyone wrong.

  "The Quakers are playing great.  If they keep playing the way they have been they can win it all." said sophomore Emma Liberti.

The team knows they can compete with anyone in the division.

"We are playing great, and I don't think anyone can stop us right now." said junior running back Thomas Sullivan.

"I think that Orchard Park will win based on their record and outstanding performance throughout this season." said senior Jenna Joslyn.

This season the Quakers have been playing like a family.  They don't get down on each other and always stick as one.

"I'm always impressed by the amount of teamwork among the players.  When down they build each other up and come back determined to win,

" said Dawn Liberti.

The Quakers and the Legends play Friday at 8pm at New Era Field.

UPDATE:  The Quakers fell to Lancaster 23-17 in the Section VI final.