Halloween festivities at Orchard Park High School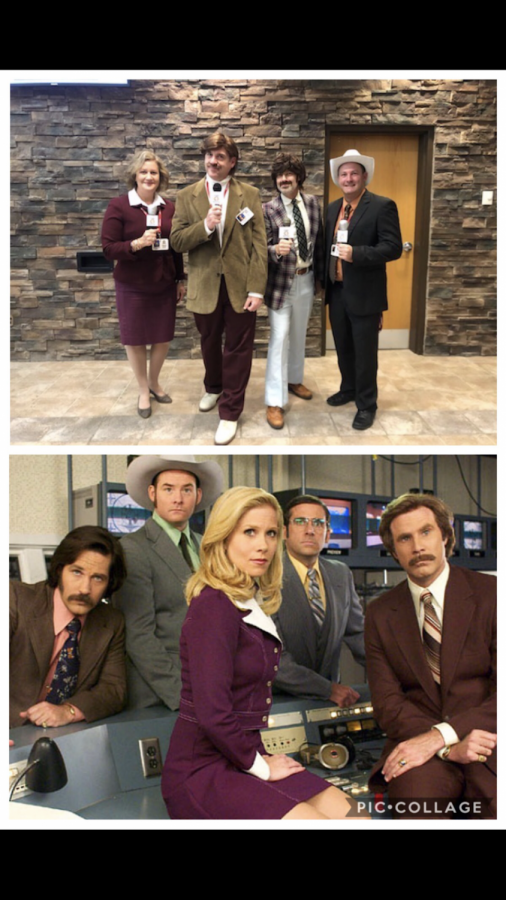 Grace McGee-Smith, Staff reporter
November 7, 2019
When it comes to Halloween at Orchard Park High School, the students take the celebration and festivities very seriously. On the 31st of October, school is not like a normal day. Almost all the faculty and students participate in dressing up. After school, there is even a Halloween costume competition. The high school itself is very competitive, so one can imagine how the contest went.
Skylar Hernek, a freshman at Orchard Park says that she "honestly, I don't do dress up, but I don't care if other people at school do, and it is cool that they can do what they want." She also talked about how the vibe of the school is that day ."It's nice to see that people are excited to dress up sometimes, and everyone gets excited to get candy in their classes." Skylar said that she is "happy to see that the school allows students and administration to dress up and to see people in costume. I like to see it also as a form of expression." Here's an example to show that not all of the students participate in actually dressing up but still have fun the day of. 
Tanner Breidenstein, a sophomore at the high school, has another look on Halloween, too. He said, "Dressing up is fun; the school spirit is much better than any other day." He enjoys seeing all the different costumes and how the staff dresses up too. "I like coming to school on Halloween to see what people have come up with the night before," said Breidenstein. 
Katie Couell, a junior at the high school, said, "I like dressing up; I think people can just have fun with it. School is very different on Halloween; the vibe is pretty fun. People can express themselves and not be judged by it. Halloween is very positive in Orchard Park. I feel lucky that Orchard Park gets to dress up on Halloween because I know some other schools don't get to." Say It was very interesting to hear what Katie had to say about Halloween. 
Brody Banks, a senior at the high school, said he "very much enjoys dressing up for school. It's a spooky vibe at school, and I love it." Brody has a different outlook on dressing up for school as he has done it for four years now. This year, Brody came dressed in a toga as a Greek God. "I am very grateful that the school allows us to dress up and that we (as students) are allowed to reveal different styles," said Banks.
Hearing from the students and what they thought about dressing up was very interesting. However, hearing it from a teacher was very riveting, also. Mrs. DiLucente, the high school librarian said,"Halloween is my favorite holiday. I think that it is really fun to dress up, and I also think it's really fun when people participate." As many of the students said, Halloween is a form of expression, but DiLucente said, "It can be, but as for some people it's just a fun thing to come up with. Being creative, and for some people, it's about togetherness like some teachers do group costumes usually, and sometimes even kids do costumes together, which is cute." As some may know, schools such as West Seneca West high school do not allow their students to dress up for Halloween. "I didn't really know that some schools forbid their students from dressing up; it's a bummer for sure. I know that here we have a no mask rule, and, you know, nothing too vulgar is a good rule to have, but I love seeing what the kids come up with," says DiLucente. 
It is good to hear that Orchard Park high school has rules and regulations about actually dressing up for Halloween; however, it is important to get ready in costume, and it makes the school day much better. It is entertaining for the students to see how the teachers dress up as well. Mrs. Grossman organized some members of staff to be sharks, and Mrs. Giallella organized the social studies teachers to be The Goonies. The school spirit is very high during this time of the year! Most of the students said that dressing up is a form of expression and it is really nice to hear that Orchard Park is very welcome to all costumes and permits their students to do so.