The Boston Red Sox: their 2018 triumph to their 2019 downfall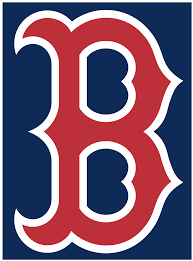 Jack Schmelzinger, Staff reporter
November 13, 2019
One of the biggest surprises of the 2019 Major League Baseball season has been the collapse of the Boston Red Sox. After leading the league with 108 wins in 2018 (a total only six teams in MLB history have eclipsed), the Red Sox have seen their win total drop significantly this year and were officially eliminated from playoff contention September 20 with a loss to the Rays. Boston even fired its President of Baseball Operations, Dave Dombrowski on September 9, and they have since continued the front office purge, releasing myriad other respected executives and scouts. 
Boston's fall from grace is puzzling. The team lost almost no one to free agency and retained its manager and coaching staff. Essentially the same team went from one of the best in history to missing the playoffs in one year. 
One popular explanation of the Red Sox's collapse is what is commonly called the "World Series hangover." The idea is that after a team wins the World Series, its players are fatigued and lose some motivation, causing them to stumble out of the gate the year following their championship win, sometimes without recovering. Although the phenomenon is often dismissed as apocryphal, it has some interesting data that supports it. 
World Series winners between 2000-2018 have dropped by an average of six wins the year following their World Series win, from 94 to 88. Some may attribute this exclusively to fatigue; the World Series winner played later into the year than every team but its opponent, after all. The smaller drop-off seen by World Series losers, however, weakens this theory. In the same eighteen years, teams who lost the World Weries went on to lose just two fewer games the year following their World Series loss (94 to 92). This may seem trivial, but over eighteen years, a four win difference plainly suggests a pattern. It suggests that a team that comes so close but just misses is still hungry as compared to the team that actually won it all.  The theory is buoyed even more by the fact that no team has repeated as World Series champions since the New York Yankees from 1998-2000.
This trend is certainly alarming to fans of any team that wins the World Series. Red Sox fans certainly hope the team will return with a chip on its shoulder, and use the extra rest it will get from being out of the playoffs to return to contention next year.