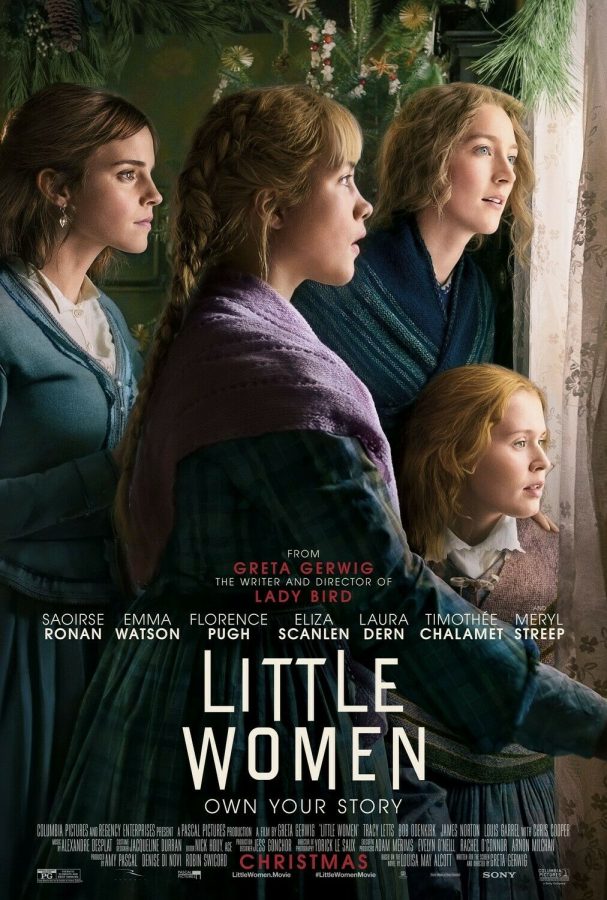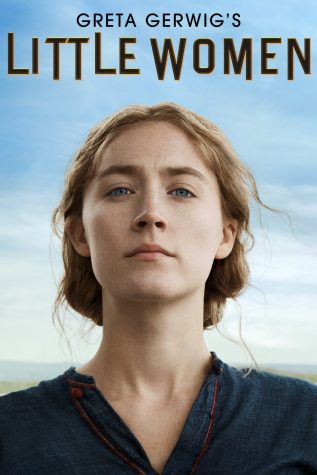 Little Women (2019), directed by Greta Gerwig, was the perfect way to end film in 2019. I loved this movie. As a disclaimer, I would like to mention that I have never read Louisa May Alcott's novel that the film was based on, although, after watching this, I will be reading it as soon as possible!
The movie follows the four March sisters living in Massachusetts during the Civil War era. It explores their hardships, passions, and daily life. Megan (Emma Watson) is the oldest. Jo (Saoirse Ronan), the protagonist, is a feisty writer. Beth (Eliza Scanlen) is shy and musically talented. Amy (Florence Pugh) is the youngest and most provocative. She goes to Paris with her Aunt March to study painting. Beth falls ill, bringing the family together after they've all separated.
This film was clearly crafted with care. From the cast to the crew, this is a masterpiece. For starters, it's visually pleasing. I was mesmerized the entire time. One difference between other adaptations and Gerwig's version is that she switches between timelines using memory fragments. She also begins halfway through the actual novel, when the girls are adults. She uses different camera filters to show the warmth of childhood and a colder feeling of the harrowing present. The film was so immersive. I felt like I was with the girls, and I felt every emotion. This movie not only warmed my heart, but also broke it and mended it all within two hours. I left the theatre feeling purely nostalgic of my own childhood.
The cast was immaculate! Soarise Ronan and Timothee Chalamet are this coming-of-age movie's power pairing. From Lady Bird (also directed by Gerwig) to the upcoming French Dispatch, the two leave nothing to be desired; they have it all. Laura Dern and Meryl Streep precisely portray a charitable mother and a stern aunt. The entire cast was perfectly chosen. From award winning Florence Pugh to newcomer Eliza Scanlen, it's incredible. 
I was incredibly absorbed with every scene thanks to the sound, costume, and set design. The soundtrack was composed by Alexandre Desplat. In an interview with Billboard, he discussed Gerwig asking him to compose a soundtrack inspired by Mozart and Bowie. The costumes, designed by Jacqueline Durran, were beautiful. They of course matched the period era. Most interesting were the girls' dresses; each had its own color palette to reflect each sister's personality. Even connections with Jo and Laurie (Chalamet) were made. The two are often considered each other's androgyonous half. They can be seen wearing each other's clothing pieces. Little Women was shot on location in Concord,Massachusetts, where the original novel was set and written.
I highly recommend this movie for anyone who has yet to see it. This is such a touching movie; please go see it!
About the Writer
Mia Pandža, Entertainment editor
Hello! My name is Mia Pandža and I'm a sophomore here at Orchard Park. This is now my second year with the Voice, and this year I have taken position...