Animation Studios: Walt Disney vs. Studio Ghibli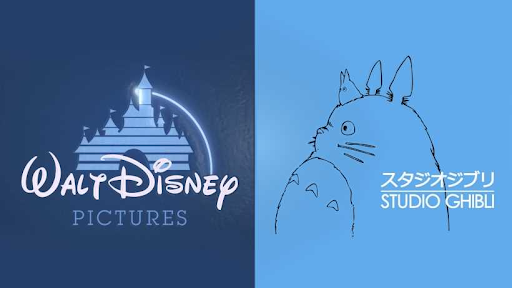 Whether it was in the form of a Disney film or a cartoon TV show, animation has been a part of the lives of most people alive today. Movies of princes and princesses with mysterious powers or abilities, of fables and fairytales, have been providing entertainment to people across the globe since the mid-1900s—the animation industry was reported to have a net worth of $259 billion in 2018. The Walt Disney Company has now become one of the best-known American corporations that supply family entertainment, with recent films Moana and Frozen II. But it is not the only animation studio to exist; others have been founded over the years, like Dreamworks Animation, Cartoon Network, Lucasfilm Animation, Pixar, and Warner Bros. Animation. But most importantly, the advancements in technology that have allowed animation to evolve over time have also allowed animation to rise internationally. Another famous animation studio is Studio Ghibli, a Japanese film company based in Tokyo. Its most popular productions were released from the late 80s to the turn of the century; however, the company remains one of the top animation studios that exist today. What makes the these two powerhouse studios different? What is their history, and how do their films differ in type of story and style? 
The animation tycoon Walt Disney made a name for himself through his early, experimental form of animated cartoon, starting in 1929 when he founded his own studio under the name of Walt Disney Productions. This was later changed to The Walt Disney Company in 1986. Disney already had experience working with other animators, having founded another studio named Laugh-O-Gram Films in 1922, where they created a series of cartoons. Before going on to found Disney productions, Disney produced the animated short Alice in Cartoonland, which became a surprise success. After opening shop in Hollywood, he began to create fully animated films like Oswald the Lucky Rabbit, and through this even came up with his original idea for the character of Mickey Mouse, who was first named "Mortimer Mouse." Once Disney founded Walt Disney Productions, he had already produced three films with this new character, who was a rewrite of the original character of Oswald. The third of those films was Steamboat Willie, which was the first Mickey cartoon released, and was an immediate sensation. After Disney Productions was officially founded in 1929, Disney reaped great success from the beginning. He dominated the market for many years. In the '30s, new characters like Donald Duck, Pluto, and Goofy were created, and the "Flowers and Trees" of the series Silly Symphonies was the first cartoon produced in the three-color Technicolor process. This film was the first animated short to be honored with an Academy Award. Another popular Silly Symphonies cartoon, "Three Little Pigs", was also awarded an Oscar. 
Disney's first feature-length animated cartoon that received widespread release and publicity was its Snow White and the Seven Dwarfs (1937). It was the first of this length that set the stage for other feature-length animated films to be produced successfully. Britannica describes Disney's style in this era: "Disney advocated a realistic approach to the medium…Scenes in Disney cartoons were composed and framed as they would be for a live-action film, and surreal aspects of the characters were kept to a minimum."
Disney had gone on to experiment and release both successful and sensational films that showcased the company's growth; In Pinocchio (1940), it brought together the devices of "music, comedy, pathos, adventure, and genuine horror." Walt Disney himself felt this last part was important, provided that the young audiences could tolerate the evil antagonists as long as the "forces of good" prevailed in the end. As the company expanded to show stories of different caliber and with different elements and themes, its style also developed. Of course, this was also affected by technological advancements. We know Disney today as the conglomerate, dominant corporation in family entertainment, with theme parks open not only across the country but across the globe. It owns various other companies, including ABC, Marvel, Lucasfilm, and 20th Century Fox. Some of its best films from the mid-1900s onward(according to a top-ten list of most successful Disney films) are: 101 Dalmations, The Lion King, Sleeping Beauty, Bambi, Finding Nemo, Toy Story 3, and Cinderella. 
Its style has fluctuated over time, with a dip in quality after the death of Disney himself in 1966, but it experienced a rebirth with the film The Little Mermaid in 1989. More recent movies like Tangled, Frozen, Moana, and Zootopia show a similar, 3-D style of animation that differs from the other Disney movies, whose styles are more flat and two-dimensional. This new quality of animation was a result of the company's animators adopting new techniques, as well as using computer technology to help bring the objects and the characters of the stories to life.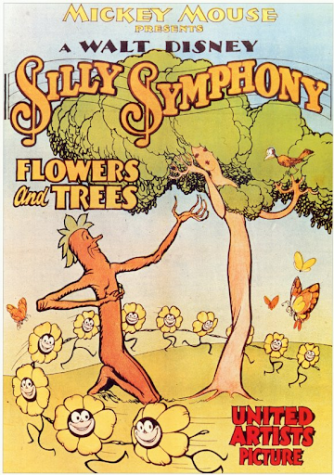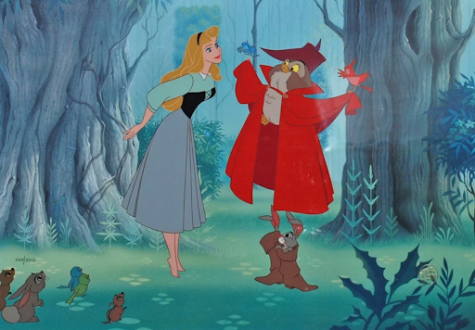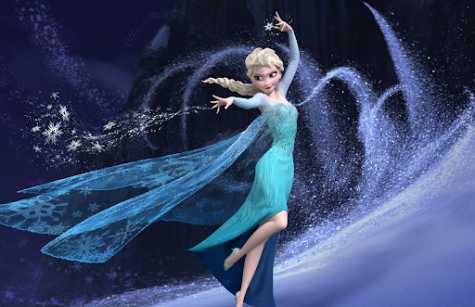 Pictured:  Left: Sleeping Beauty (1959); Right: Elsa from Frozen
But what about other animation studios, separate from the Walt Disney Company? Studio Ghibli was founded in 1985 in Tokyo, Japan. Since its founding, the studio has released over 42 films with similar themes of environmentalism, friendship, love, family, culture, Japanese history, war, and different human emotions. Hayao Miyazaki, one of the main founders, frequently displays through his work the value of human emotions and authenticity over technical superiority. Its first produced film was technically Nausicaä of the Valley of the Wind, a 1984 animation screenwritten by Miyazaki. However, its second movie,  Castle in the Sky (1986), performed significantly better and many see as the studio's first success. The story is about "the adventures of a young boy and girl in the late 19th century attempting to keep a magic crystal from a group of military agents, while searching for a legendary floating castle." Ghibli movies always revolve around similar ideas of adolescence, but instead of playing off of the children's naivete, or showcasing their ignorance as something that needs to be overcome, the films tend to focus on a child's capacity for imagination. In Spirited Away, a 2001 film, a ten year-old girl named Chihiro, while exploring the area around her new home, comes across a seemingly abandoned amusement park. After her parents are mysteriously turned into giant pigs for choosing to eat food that they didn't pay for, she finds out that the amusement park is a resort for supernatural beings. She is told she must find work in order to go back home and free her parents, which she does, in addition to other events involving other character from the spirit-world: Haku, No-Face, Yubaba, and Zeniba. By the end of the story, Chihiro is reunited with her parents, who have no recollection of being turned into pigs. To them, only a small amount of time has passed, and it is implied that Chihiro imagined the entire thing. However, a degree of uncertainty is left when Chihiro and her parents leave to go officially move into their new home, and it is hard for the audience to truly believe it was all some sort of daydream. Having the film end in this way, with the audience now realizing how it was an immersive representation and/ or personification of the child protagonist's mind, is a conscious decision made by the filmmakers. It has the effect of steeping the audience in a nostalgic atmosphere while Chihiro make her action and emotion-packed journey back to her reality. 
All Studio Ghibli films reflect many of the same themes, like this value placed on childhood thought-process as compared to adult thought-process; however, each are individual stories that have different messages conveyed through plot, character development, and other story devices. Most also share a similar, easygoing mood that is unique to the youth stage of life. Some of the most famous Ghibli films are: My Neighbor Totoro, Princess Mononoke, Howl's Moving Castle, The Secret World of Arrietty, Kiki's Delivery Service, and Spirited Away. 
(Pictured, left to right: Kiki's Delivery Service (1989), My Neighbor Totoro (1988), Princess Mononoke (1997), Spirited Away (2001)).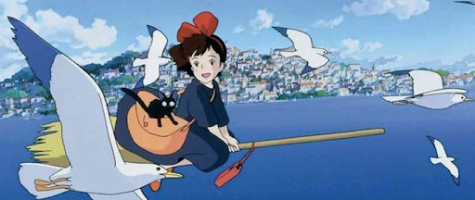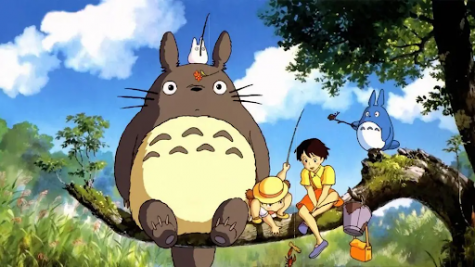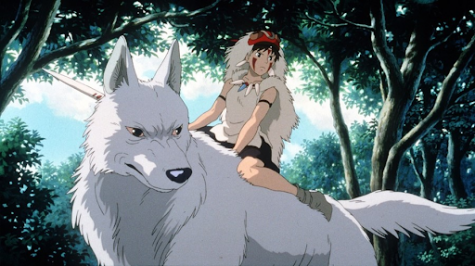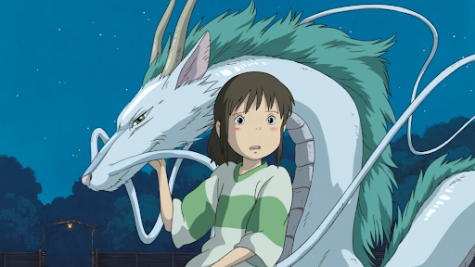 Disney animation from 1937 onward (Snow White), to about the turn of the 21st century before computer-generated imagery (CGI) became big, is the most similar to that of any Studio Ghibli movie. Both studios used a similar method of animation, and would only differ in the style of the art that was being animated and brought to life. Where Disney primes itself on its stories of princes and princesses with abilities, sometimes magical and unexplainable, Studio Ghibli has its stories of regular 'ol kids who stumble into worlds of magic and adventure, be that because of curiosity, destiny, or both. Not all of each company's films can fit under this generalization, because studios like these must always be thinking about new ways to create that are outside of the box, and they must always be open to experimentation. In a growing world, change is necessary, and everyone must adapt, including the powerhouse animation studios. The Walt Disney Company is certainly a force to reckon with in the family entertainment industry, given its vast success and proliferation across the nation and overseas. Nevertheless, one must not forget the power that less-known companies can also hold in the same area, but in other captivating and fascinating ways.
About the Writer
Sara Bialkowski, Entertainment editor
Hello, my name is Sara Bialkowski and I am an editor for the Voice. I am only starting this year and wish to write mainly about more artistic developments...