Mainstream Democratic Candidates Drop Out, Leaving Only Sanders and Biden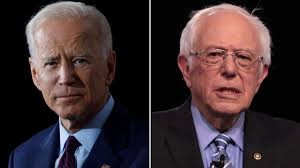 Within the past two weeks, the political inevitable has occurred. As all the significant democratic candidates suspended their campaign, the race for the party's nomination has now boiled down to the two most prominent candidates on the Democratic side: Independent Bernie Sanders (who caucuses with the Democrats) and Joe Biden. After Biden's unsurprising win in the South Carolina primary, fellow moderates Pete Buttigieg, the mayor of South Bend, Indiana, and Amy Klobuchar, a senator from Minnesota, announced that they were no longer seeking the democratic nomination. The two were quick to endorse the former Vice President after dropping out of the race.
Unsure of what the super-Tuesday outcome would entail, journalists and political pundits made differing predictions on whether Sanders or Biden would claim victory last week. Despite his initial lackluster performances in both Iowa and New Hampshire, Biden was able to pull off a super-Tuesday upset. He emerged victorious in ten states, including Virginia, Massachusetts, and Texas, which left Sanders to lead in the remaining four states, one of which being delegate-dense California.
Unlike the Republican "winner-take-all" nomination system, the Democratic process allows candidates with at least 15% of a state's vote to receive delegates. This means that even though Biden won states with large delegate counts, such as Texas, Sanders will still receive a portion of the state's delegates. The same will happen with Biden in California.
Many are accrediting Biden's success to the endorsements he has secured thus far in his campaign. The support from Buttigieg and Klobuchar prior to super-Tuesday undoubtedly helped him, given that after their suspensions, he remained the only mainstream moderate in the race. Additional endorsements have come from former Massachusetts Governor Deval Patrick, former Maryland Representative John Delaney, Ohio Representative Tim Ryan, and former Texas Representative Beto O'Rourke.
Biden has most recently gained backing from former New York City Mayor Michael Bloomberg, who suspended his campaign after super-Tuesday, and California Senator Kamala Harris. 
Progressive Senator Elizabeth Warren also ended her presidential campaign after a disappointing finish on super-Tuesday. Warren, who was unable to secure a win in her home state of Massachusetts, has yet to endorse either remaining front-runner.
With more primaries this coming week, in states like Michigan, Idaho, Washington, and Missouri, voters may start to see a true front-runner emerge.
About the Writer
Abbey Black, Editor- in - Chief
Hi! My name is Abbey Black, and I am the Editor in Chief of The Voice. I joined The Voice at the beginning of my junior year when I became a News and Opinion...