Megan Giese On How the CoVid-19 Pandemic Has Affected Her as a Student-Athlete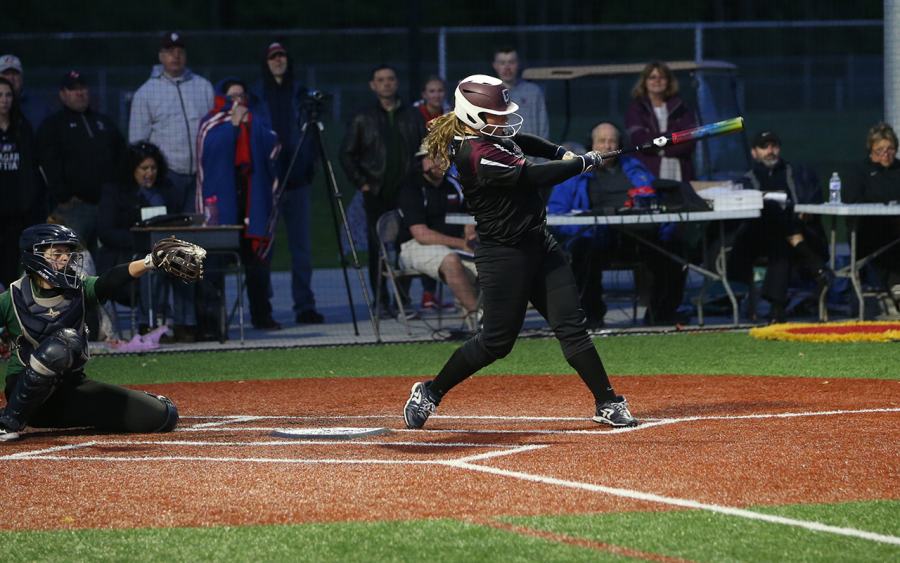 Lily Flannery, Staff reporter
March 31, 2020
Megan Giese is an Orchard Park senior who, similar to many student-athletes, has had to deal with her spring sport being postponed due to the recent CoVid-19 outbreak. She has played and loved the game of softball for nearly half her life and was looking forward to a great senior season before graduating and playing softball at Canisius College next year. Giese recently agreed to an interview over the phone to discuss the effect the outbreak has had on her and her teammates as well as how she has managed to stay positive through these strange times.
How long have you been playing softball?
MG: I have been playing softball since I was 10, both for school and for travel.
How much has varsity softball meant to you over the years?
MG: It has meant so much to me. I have been on varsity for four years and have learned so much from the game, my teammates, and my coaches. I feel like I've become a better leader and have gained mental toughness from the sport. I also really just love the game. That's why I decided to play in college. 
How excited were you going into this season?
MG: I was extremely excited. After winning the section in such an exciting game last year, I couldn't wait to get this season started in hopes of going even further in the playoffs this year. I also really couldn't wait to spend time with all the girls on the team. We have become so close over the years, and I really enjoy getting to spend every day with them in practices, games, and various bonding activities.
What were your goals going into this season?
MG: My goals for this upcoming season were to first win the league, then the section, and finally states. I really thought we had the talent and potential this year to achieve this. I also was really looking forward to trying to be the best leader I could be for my teammates as a senior.
What was your reaction when you found out the season was postponed?
MG: I was very upset when I found out the season was postponed because this is my main sport. This is what I love to do, and it was my last chance to do it in high school. And after having such a good year last year, I was even more excited for this year.
Did you think this postponement was ever a possibility?
MG: I honestly thought this virus would be like Ebola. This is a deadly disease, but I didn't think it would ever impact my life. As it became obvious that it was getting worse and worse, I got a little nervous, but I still didn't really think it would ever come to this. 
How have your teammates reacted?
MG: My teammates, especially the seniors, are just as upset as I am. We have been texting a lot in our group chat, and everyone keeps saying how she misses everyone and wishes we were all together.
Have you tried to stay prepared in the event the season resumes?
MG: Yes. I worked so hard before the season to be prepared and ready, and I don't want to lose that due to this break if we do end up playing again. I still want to be on my game and prepared. During our time off, I have been hitting and pitching in my backyard as well as trying to stay in shape.
Do you think the season will resume eventually?
MG: I think it will depend on how well people listen to what is being told on the news, and if they stay away from each other. If people do listen, I believe there is a really good possibility that I could play again. If people do not, and the virus continues to spread, then I think my senior year is over. 
If the season is canceled for good, how do you think this could affect your future in the sport?
MG: Luckily, as I've said, I am committed to a college to continue to play softball in college. I also play in tournaments over the summer, so hopefully, those won't be canceled. In terms of my future mindset, I know that I have gained more of an appreciation for the sport. You never know when it will be your last game. Whenever I am able to play softball again, whether it is this year or next, I am going to enjoy every minute of it, even when my coaches make us run. 
Although this is not the senior year Giese anticipated, she is still hopeful spring sports will eventually resume this year, so she can play the game that she loves. Giese, along with her teammates, continues to stay prepared and is eager to play again, just like so many other student-athletes across the country. As of now, spring sports are scheduled to resume on April 20, when school is set to start up again. However, this date could possibly be pushed back depending on whether or not the pandemic is controlled. For more information on athletics, go to nysphsaa.org. Information on the return of school and the district can be found at opschools.org.