Sixteen Candles: Still worth the watch?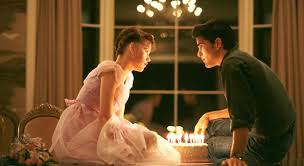 Julia King, Staff reporter
May 20, 2020
With quarantine and the fear of a global pandemic consuming everyone's lives, classic movies are a great and entertaining way to pass the time. Some of the best films of the '80s and '90s have come from American filmmaker John Hughes. His famous series include Home Alone, National Lampoon, and Beethoven. In the midst of all of his success Hughes also wrote Sixteen Candles, a coming of age film centered around a high school girl's life. The question in hand is whether the film lasted the test of time or not. 
Sam Baker, a high school sophomore, has high hopes that waking up on her sixteenth birthday will lead to a new year of maturity. Her day doesn't go as planned, however, because when she wakes up, she realizes that her entire family has forgotten her birthday. Angry that her birthday has been overshadowed by her sister Ginny's wedding, Sam gets on the bus for school. When Sam arrives at school, she takes a quiz for her friend, revealing her crush on a high school senior, Jake Ryan. When Jake intercepts the quiz, he goes around school asking his friends and even a freshman (Ted) who has a crush on her, what their opinion on Sam is.
With Jake's new found interest and Ted's long lasting crush, both boys have their eyes on Sam at the school dance that night. Ted eventually realizes that he'll never have a chance with Sam, so after everyone leaves Jake's after party that night, he helps him with Sam. 
Sixteen Candles, despite being set in the '80s, has lasted the true test of time. It's old age doesn't affect the purpose of the movie; a teenage girl trying to navigate herself through high school. To this day, teenage girls feel as if they're stuck being a child and an adult at the same time. They're expected to be mature and make their own responsible decisions, but they're still expected to listen to adults and abide by their rules. This is represented in the movie as Sam tries to navigate her love life, but is dismissed by her parents on her birthday at the same time. Sam's character speaks to a whole generation of teenagers, no matter what the year is. It's worth watching again or for the first time, as it never loses its timeliness.