2017-2018 Staff
Entertainment Editor
Hi! I am Grace Sippel, a senior here at Orchard Park and a new entertainment editor of the voice. This is my very first year on the voice and I am extremely excited to join the team. As well as the Voice, I am also the secret...
See Grace Sippel's profile
Layout and Design Editor
Hi everyone, thanks for visiting The Voice website! My name is Olivia Sferra and this year I am a junior at OPHS. This is my second year with The Voice as a layout and design editor, and I plan to remain a staff member for my senior...
See Olivia Sferra's profile
Managing Editor
Hi! My name is Galena Hastings, and I am overjoyed to be apart of the Voice for my first year. For my senior year, I am very honored to be the managing editor. I have always enjoyed writing, and would write short stories even ...
See Galena Hastings's profile
News and Opinion Editor
Hello! My name is Katherine Merkel, and I am currently a junior here at OPHS. This is my first year with The Voice, and I'm very excited to be be part of such an awesome student organization. My position is News and Opinion...
See Katherine Merkel's profile
Sports Editor
I am Hunter Lobur Cummins, a junior at Orchard Park High School.  I am one of the sports editors for The Voice.  I enjoy, you guessed it, sports.  I love to follow and play pretty much any sport.  My favorite teams include any...
See Hunter Lobur Cummins's profile
Entertainment Editor
Emily Lewicki is a junior and she is an entertainment editor. It is her first year writing for The Voice. She's interested in viola, piano and creative writing. She will be writing about events in school such as pep rallies, ...
See Emily Lewicki's profile
Entertainment Editor
Well hello there! My name is Christina Hrusa and I am a brand new member of the Voice. Currently I am a senior at school, and I am looking forward to what this year holds in store for me. I find myself in general to be a very ...
See Christina Hrusa's profile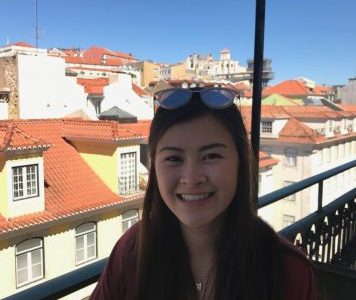 Editor-in-Chief
Hello! I am Fiona Rath, a current senior and this year's 2017/2018 Editor-in-Chief. After holding the position of News & Opinion Editor last year, I decided to expand my knowledge and apply for higher positions. Since a y...
See Fiona Rath's profile
Layout Design Editor
Hi!  My name is Erich Dickey, I am currently a senior, and this is my second year with The Voice!  I am the layout editor for the website this year.  I am so excited to be a part of an organization that gives students information...
See Erich Dickey's profile
Entertainment Editor
Hey everyone! My name's Madison Ginter, but a lot of you probably know me as Maddy. I'm a sophomore this year, and I'll be one of your Entertainment Editors this year! I'm really excited to help tie the school's culture...
See Maddy Ginter's profile
Sports Editor
Hi my name is Alex Senft, and I am the senior sports editor for the Voice. I love all sports, but my favorites are football, hockey, and basketball. With the current state of sports and the controversial players that come with it, I th...
See Alex Senft's profile